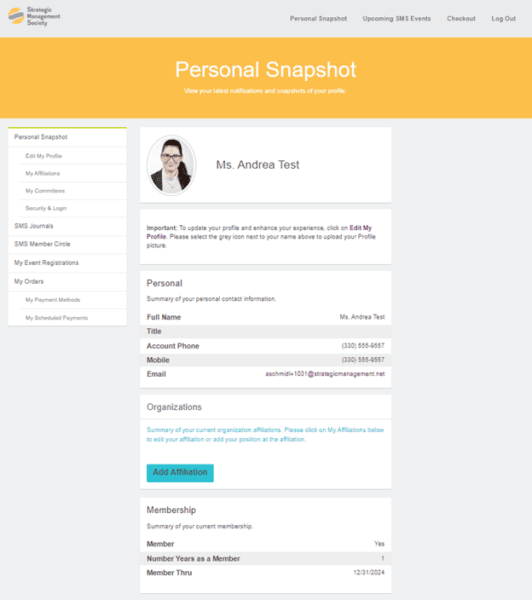 The new SMS account portal has been launched! We invite you to visit this new experience and update your profile.
The new and improved account portal boasts a sleek interface with intuitive access to your personal information, history with SMS, and membership in SMS Interest Groups & Communities. Easily edit or add a personal bio, photo, or affiliation – and add additional Interest Groups or Communities to your membership with the click of a button.
Access SMS journals and the SMS online community, Member Circle, with ease while discovering and registering for upcoming webinars, conferences, and other events. Members can see the status of their membership and renew, while prospective members can easily join and access member benefits immediately.
Follow the steps below to log in and experience easier access to your SMS member benefits and membership history with the new account portal!
Click "Login" at the top righthand corner of this webpage
Select the "forgot your password?" link and enter the email address associated with your SMS account to request a new password*.
Follow the prompts to set up your account password and submit.
After logging in, check the box to accept the SMS Privacy Policy and submit.
Explore the new account portal and update your profile!
*Please note: your former password is no longer active.  All users will be required to create a new password on their first visit. The password reset link that you receive via email is a one time link. If you are unable to reset your password successfully the first time, please resend yourself a new password reset email by following this step again.