SMS is proud to publish three leading journals that are central to its mission of fostering and supporting rigorous and practice-engaged strategic management research. These journals publish top-quality work applicable to researchers and practitioners in the field. The Strategic Management Journal, Strategic Entrepreneurship Journal, and Global Strategy Journal publish papers that are selected through rigorous double-blind review processes. Prominent scholars hold Co-Editor and Associate Editor positions and participate in the journals' Editorial Review Boards. These leaders review all submissions, work with authors to improve their papers, and make the final decisions to accept or reject the work.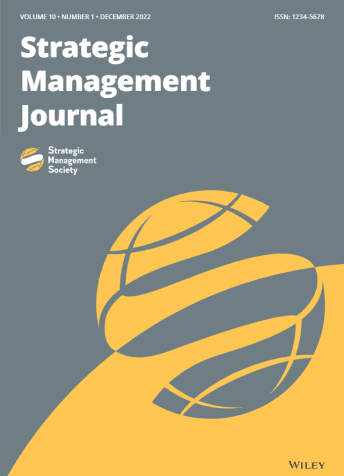 STRATEGIC
MANAGEMENT JOURNAL
The Strategic Management Journal (SMJ), founded in 1980, is the world's leading mass impact journal for research in strategic management. SMJ publishes research that is designed to appeal to strategy scholars, with implications within and across papers that are relevant to practicing managers. SMJ seeks to publish papers that ask and help to answer important and interesting questions in strategic management; develop and/or test theory; replicate prior studies; explore interesting phenomena; review and synthesize existing research; and evaluate the many methodologies used in the field.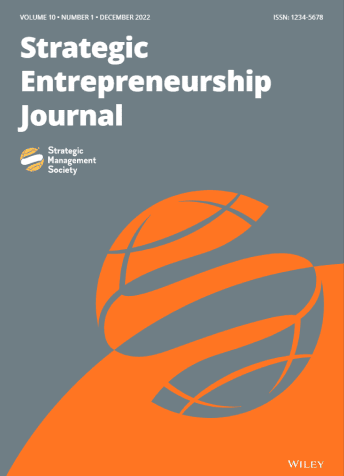 STRATEGIC
ENTREPRENEURSHIP JOURNAL
The Strategic Entrepreneurship Journal (SEJ) is targeted at publishing the most influential managerially oriented entrepreneurship research in the world. Strategic entrepreneurship involves innovation and subsequent changes that add value to society and change societal life in ways that have significant, sustainable, and durable consequences. SEJ is international in scope and values contributions that lead to improved practice of managing organizations as they deal with the entrepreneurial process involving imagination, insight, invention, and innovation and the inevitable changes and transformations that result and benefit society.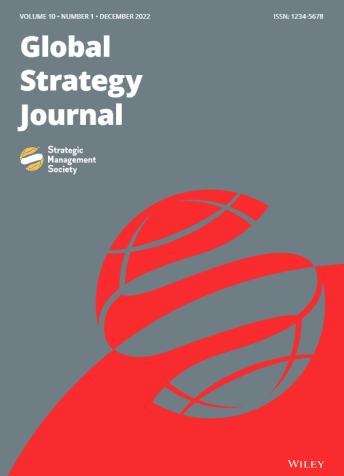 GLOBAL
STRATEGY JOURNAL
The Global Strategy Journal (GSJ) is the leading journal on global strategic management research. This domain encompasses the strategic management, organization, and success of multinational organizations; the bidirectional interaction of the global business environment and organizational strategies; comparative strategies in different national settings; and the comparative effect of regional and national contexts on the strategies of domestic and multinational organizations. It publishes papers that offer innovative theoretical perspectives or provide tests of empirical relationships based on quantitative or qualitative analyses.
SMS JOURNALS ARE PUBLISHED IN PARTNERSHIP WITH WILEY, AND ARTICLES CAN BE FOUND ON THE WILEY ONLINE LIBRARY.
SMS Members receive complimentary access to all SMS Journal articles.
Click "Member Login" at the top of the page to access full articles.
The SMS Explorer offers business practitioners, consultants, and academics the latest insights and takeaways in strategic management, entrepreneurship, and global business from the SMS Journals.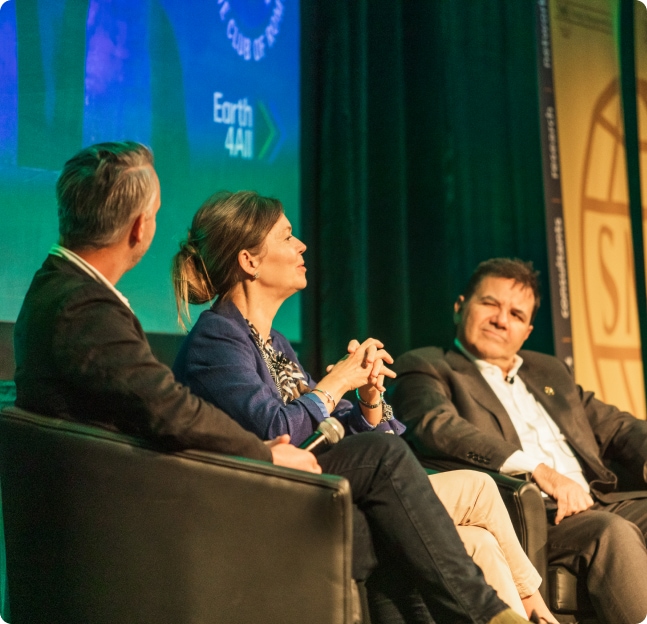 SMS is grateful for the time and dedication of the individuals involved in successfully publishing the SMS Journals. The Co-Editors, Associate Editors, and Editorial Review Board members provide invaluable expertise and advice to successfully distribute the research of the field.